Web App
Introducing the ShadowBox web app for learning anywhere.
Training delivery
Learners work through challenging scenarios on their own time and get real-time feedback from experts.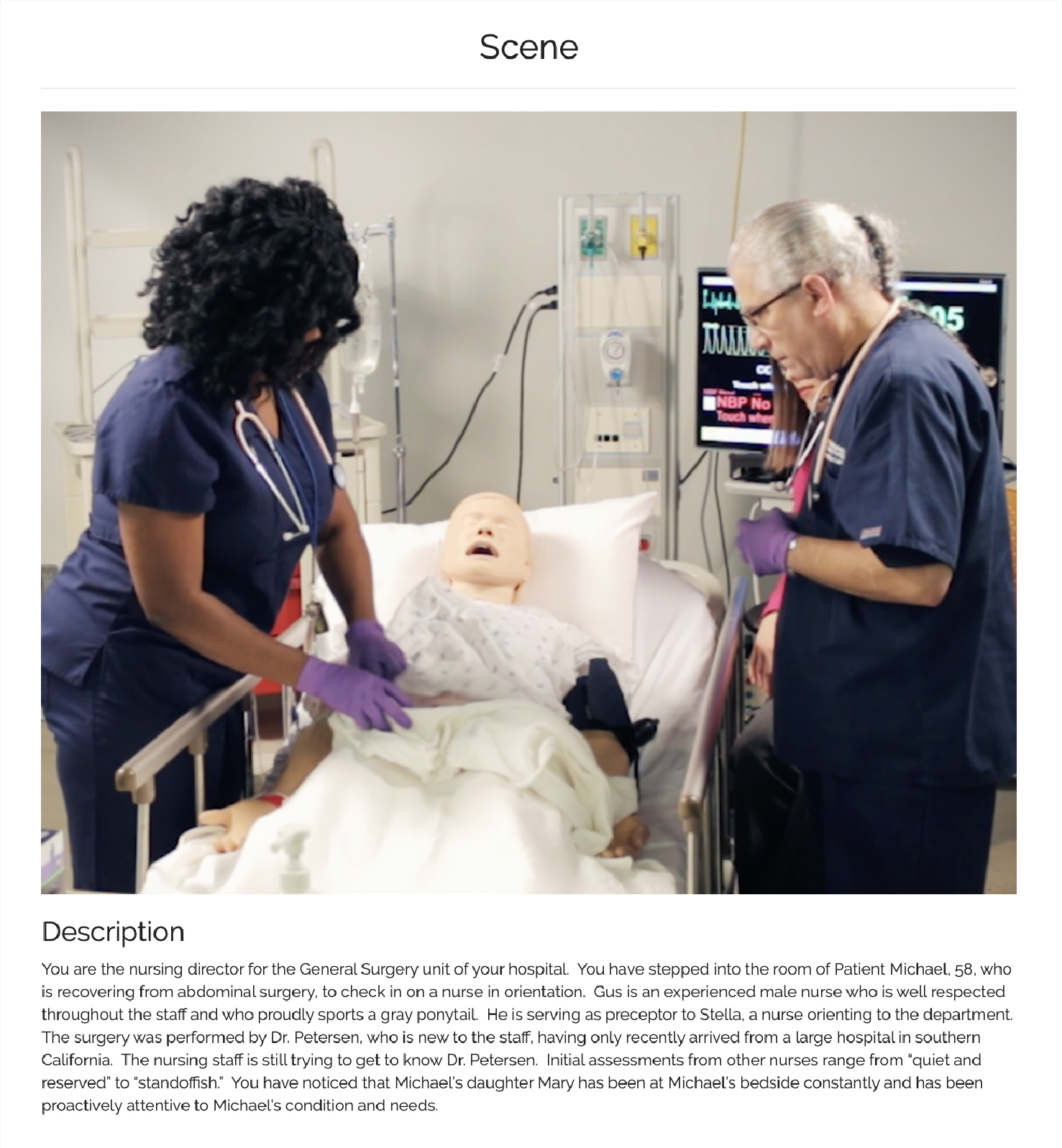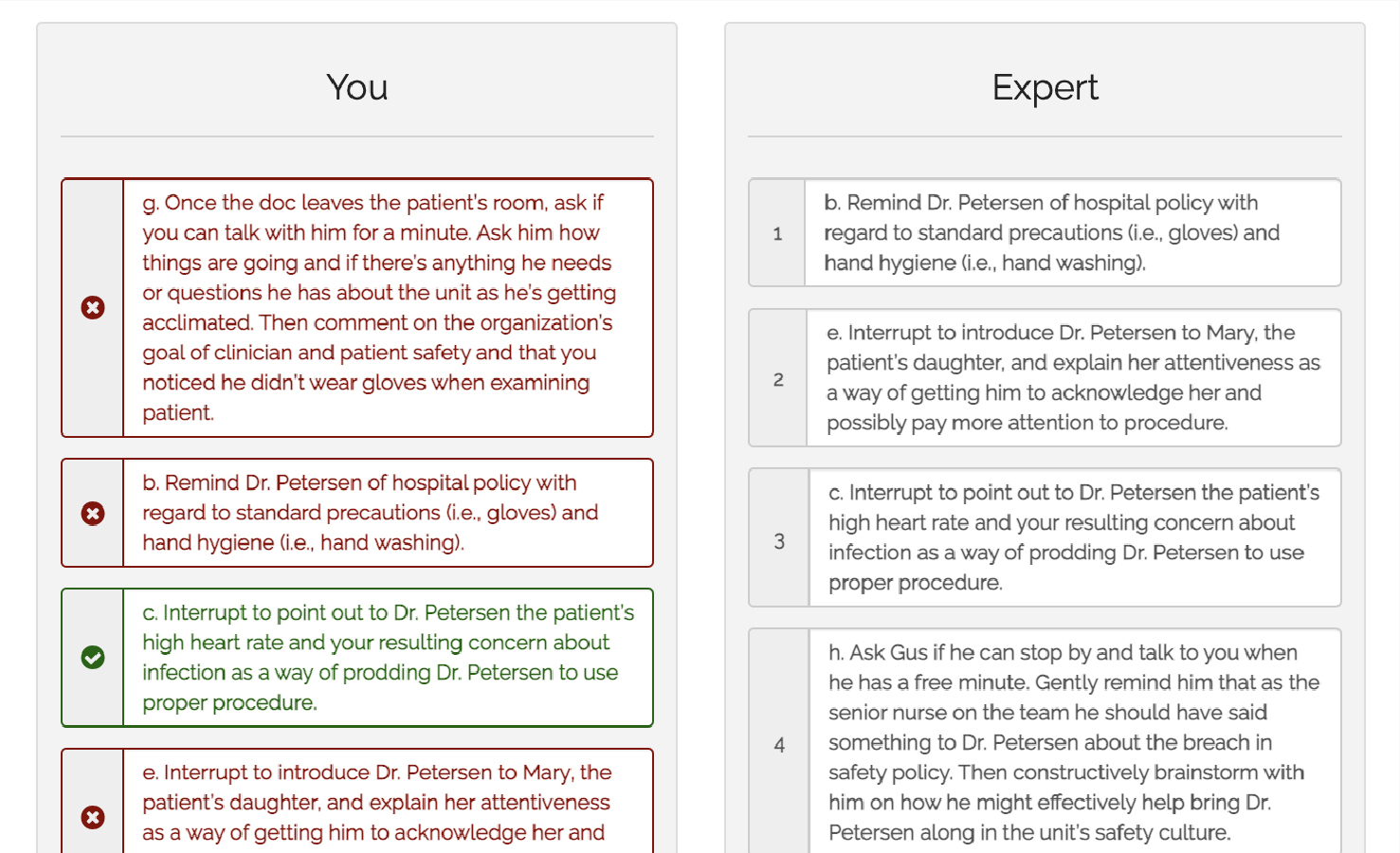 Expert-Eyes™
Expert-Eyes™ is a video-based training format that supports perceptual skill development. This patented learning strategy allows learners to view engaging, dynamic scenarios as they unfold to identify critical cues in context.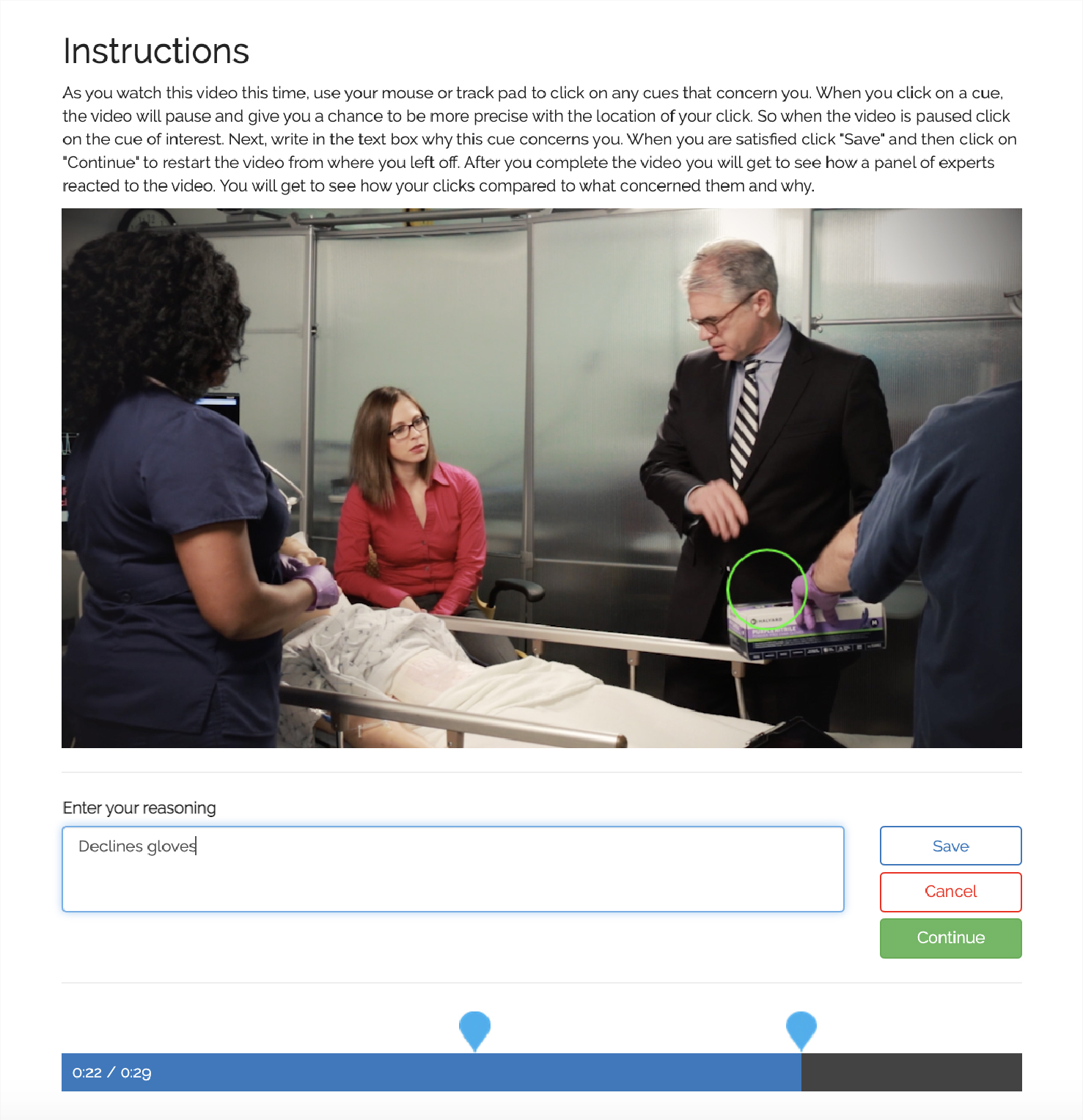 Learning management
Learner data are passively collected into an easily exportable format.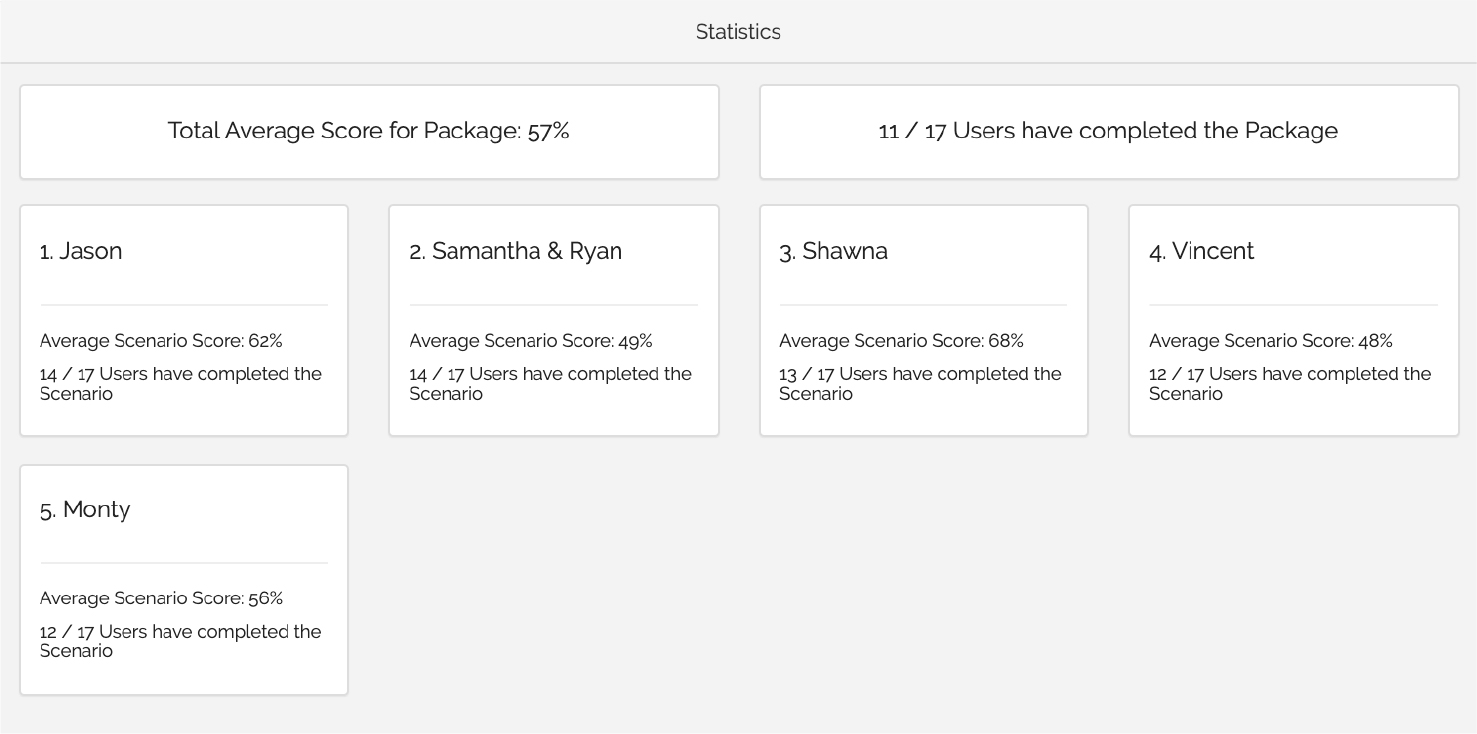 Designing new scenarios
Turn real-life experiences into training exercises that bring value to your company. Adapt existing scenarios to align with new guidelines or create new scenarios to address emerging challenges. Our intuitive authoring tool walks you through the steps. No software development skills required.