Case Studies
Perceptual Skills Training for Student Nurses
We developed training for nursing students using a new ShadowBox feature called Expert-Eyes, which helps users train perceptual skills.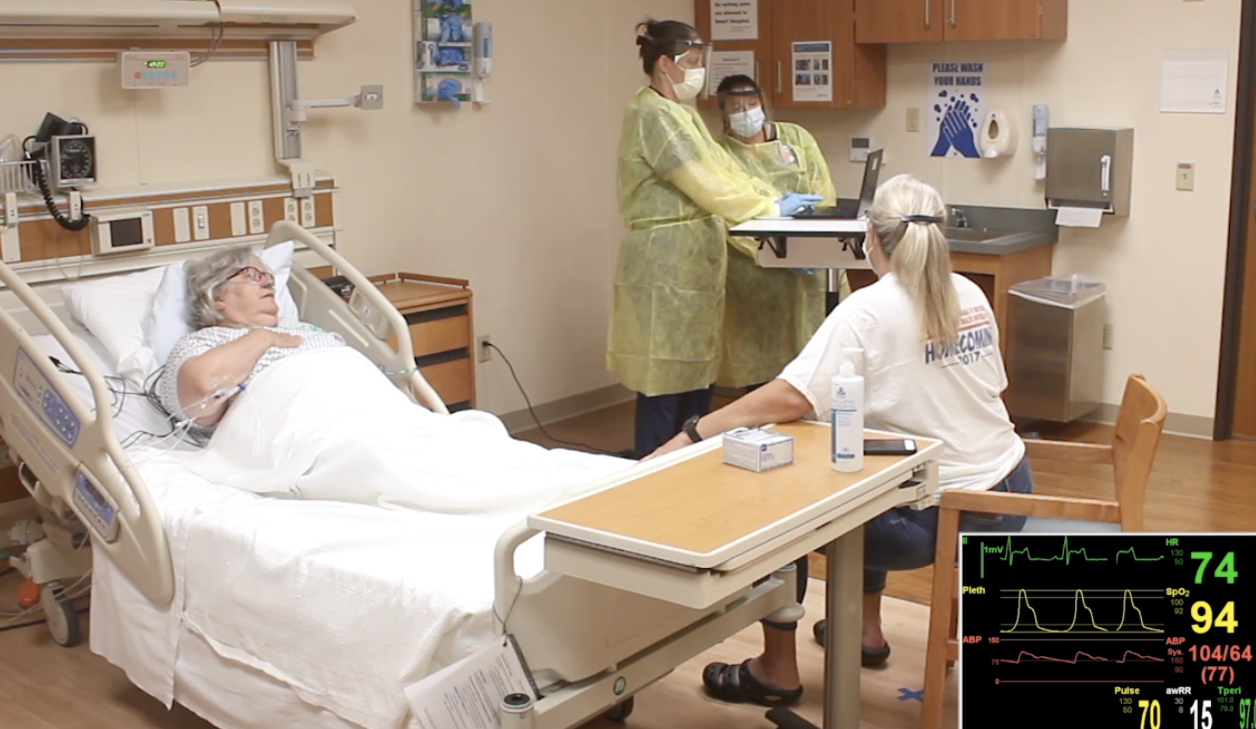 Domain: Healthcare
Focus: Perceptual skills
Challenge
Help nursing students develop perceptual skills by integrating expert feedback into a new video-based ShadowBox format called Expert-Eyes training.
Outcome
Our team collaborated with nurse educators at the University of Texas at Arlington to develop a challenging minute and a half long video portraying a cardiac care situation. Instead of relying on lectures and readings, nursing students observed a tough case and received immediate feedback about how their thinking compared with experts.
Impact
We tested the demonstration scenario with 190 nursing students, which marks one of the largest applications of the ShadowBox web application to date. Students independently completed the exercise and compared their observations to an expert panel's.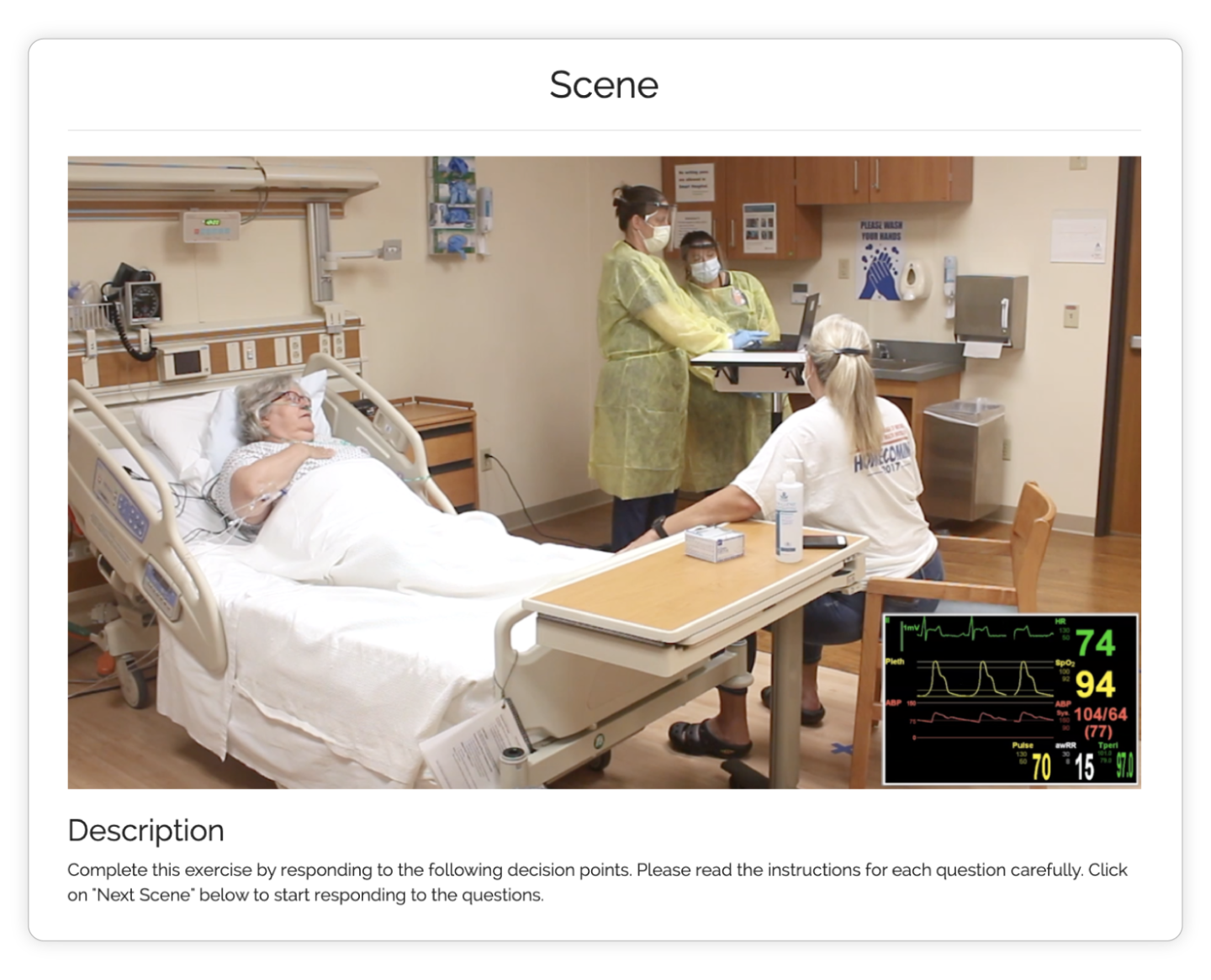 Background and Description
We collaborated with University of Texas at Arlington's College of Nursing and Health Innovation to develop a demonstration of a video-based ShadowBox exercise for nursing students. Together, we worked with the team at UTA to create a script and film a short scene, complete with simulated vital signs. The video exercise involved a cardiac care situation. We were astonished by the richness of the cues identified by expert nurses in the final video, which was approximately a minute and a half long.
Students independently completed the training exercise using their own personal technology. They watched the video and clicked on critical cues concerning a patient's health and the medical team's response in the scenario. After indicating a relevant cue, they wrote a brief rationale statement for why the cue was relevant. Interspersed throughout the experience were multiple-choice questions to evaluate the students' perspective about what was going on in the video-based scenario. At the end of the scenario, the participants compared how their cues and rationale statements compared with experts.
A thematic analysis of students' responses indicated that insights about the training process generally fell into three areas:
Missing something
After reading the feedback from experts, many students found that there were cues that they missed (for varying reasons).
I missed a lot to be honest, the situation was going really fast so I was unable to catch a lot of the observations noted by the experts, such as the low O2, the low MAP, the PEA, and the need for CPR

— One student reflected
Reading the monitor
The experience also highlighted the need for students to gain additional experience in reading the telemetry monitor in a real-world situation.
I realized that I didn't pay attention to the monitor in the beginning which is bad because that's where all the important information is. The fact that I missed the patient going into PEA is concerning as the patient could have died, especially since I didn't recognize the need for CPR.

— Another student reflected
Refining actions and priorities
In fast-paced, evolving situations (like the one portrayed in our scenario), student nurses indicated it was challenging to quickly make sense of information and think about next steps.
I should have looked at the rhythm and recognized that defibrillation was not indicated in this situation

— A student ruefully admitted
Our partners at UTA see this demonstration as the beginning of a new approach to nursing education. Students can get real, lived experience as they observe a tough case, enter their reactions, and get immediate feedback from experts — highlighting cues they missed or critical details they should have been monitoring. In this way, nursing students are truly seeing the world through the eyes of experts.
Our team is currently working on a peer-reviewed publication to further disseminate our lessons learned from this effort.